Allen Endurance Series #2, East Coast Piers Race preview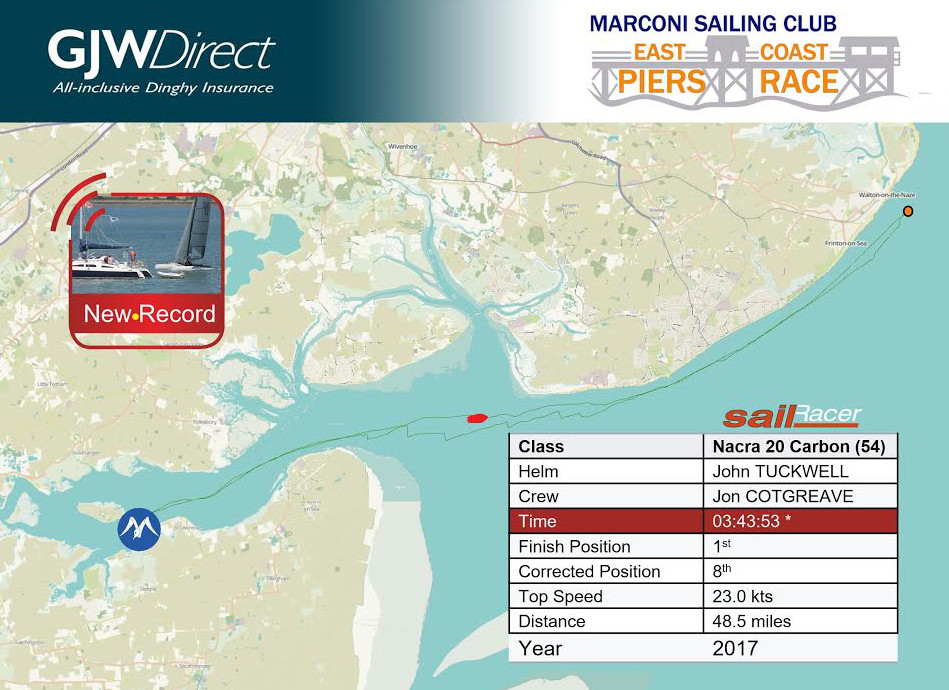 Who will win ?
The 2018 Allen Endurance Series heads east this weekend to the 2018 East Coast Piers Race sponsored by Zhik, hosted by Marconi Sailing Club.
Enter Now J
ohn Tuckwell and Jon Cotgreave, Bala Sailing Club who took line honours last year and set a new course record, will be returning in their Nacra F20 carbon looking to defend their title and fresh from winning the Hellecat Open Dutch Championships. Will Sunnucks, chairman of the UK Cat Racing Association, competing in his high-speed foiling Vampire, crewed by Mark Self, given the right conditions is likely to be pushing for line honours.
Winners of Allen Endurance Series Round 1, Grant Piggott and Simon Farren, head a strong F18 fleet and will be looking to defend their 2017 East Coast Piers win. Grant is showing great endurance race form, recently back from winning the famous long distance Round Texel race.
SailRacer will be providing live GPS tracking, allowing spectators to follow the action and sailors to see where their race was won (and lost) watching in replay. For the overall winner, an Allen £100 voucher will be up for grabs, based on SailRacer scoring and GPS data, allowing comparison across all three course distances.
Zhik as the title sponsors of the event have offered a fantastic summer clothing package worth £500 for the raffle winner, that's on top of loads of great prizes for the winners across the 3 Sunday races and Saturday series.
The current weather forecast looks promising with wall to wall sunshine and a good easterly breeze, which could deliver some long fast reaches and quick times.
Open to Fast Dinghies and Catamarans, the East Coast Piers Race is a major charity event raising funds to support "The Cirdan Trust" to further support their important work with socially or physically disadvantaged children. The race is based at Marconi Sailing Club on the River Blackwater in Essex and goes all the way up the East Coast to Walton and back again.
There are three course options available, the Bradwell Race which is 13 miles long open to Fast Dinghies, the Colne Point Race which is 27 miles long open to Fast Dinghies and Catamarans and then the full ECPR which is 48 miles long open to Catamarans only.
The courses are easy to follow and we have mother boats (cruisers) anchored at every mile to keep an eye on you. There are also a number of support boats spread out along the course who are able to assist if needed.
FREE camping is available on site from Friday through to Monday and there is evening entertainment. Thanks to sponsors Zhik, Allen, GJW Direct, Mighty Oak Brewery, Sailing Chandlery, GP Sails, Yachts and Yachting Magazine and Funky Monkey Boat Names there are some great prizes to be won.
Online entry closes Friday (AM)
The 2018 Allen Endurance Series covers three of the UK's long distance races: Solent Forts, East Coast Piers and Round Sheppey. With racing covering over 120 miles, the Allen Endurance Series will challenge sailors over some varied courses to find the UK's top long distance racers this summer. All races will be tracked by SailRacer, allowing organisers and supporters to monitor boat positions, which will also provide a wealth of analytical data such as top speeds and distance sailed. Allen will be providing over £1,000 of prizes across the Series and individual events.
East Coast Piers Race Website
http://www.eastcoastpiersrace.com
Allen Endurance Series Website
http://allen.SailRacer.org
5/7/2018 12:19
GPS Tracking
Enter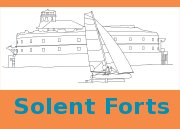 #allenenduro Tweets
Register
For all the latest news sign up here with your email address:
About
UK performance sailing hardware manufacturer Allen Brothers has announced the creation of a new sailing series designed to test crews and equipment in extreme contests of skill and endurance. The new Series combines established events into a format which Allen Brothers believes will increase participation and competition, enhancing the endurance element of small boat racing in the UK.
The series is managed by SailRacer.